Wouldn't it be great if you have a keychain that can not only carry your keys without a fuss but also has a few nifty tools up-its-sleeve? Well, our friends at CopperMill are working on such an elegant Key Organizer – the KEYANCHOR.
In the next few sections, we share some insights on this keychain-cum-multitool. For more information and to support their initiative, do not forget to check out the KEYANCHOR Kickstarter page.
What is KEYANCHOR?
As the title suggests, KEYANCHOR is a smartly crafted, compact key organizer that can do more than just keeping your keys safe and secure. This universal micro key-organizer can silently "anchor" your keys and provide multi-tool capabilities of a bottle and box opener, screw driver and pry-bar among other things.
Made with Titanium with a stainless-steel spring, this keychain-cum-multitool weighs virtually nothing – only 1 gram.
What are its specifications?
The major specifications for the KEYANCHOR are listed below:
Keychain Material: Grade 5 (Ti-6Al-4V) with Stonewashed Gunmetal finish
Spring Material: Custom 316 Stainless Steel
Split Ring Material: 25mm 316 Stainless Steel, upgradable to Titanium if required.
Manufacturing Process: CNC Milling / CNC Wire forming
Weight: 0.038 oz. / 1g ( for Small: 1-to-4 key version)
Sizes available: Small (1 to 4 Keys) and Medium (4 to 8 Keys)
Dimensions: Small version measures 26mm / 1.02 inches' long and 2.6mm / 0.1 inches' thick
Who is manufacturing KEYANCHOR?
KEYANCHOR is designed and manufactured by CopperMill, a small design company based out of London and San Francisco with the sole mission of designing and producing minimal and functional products.
Needless to say, KEYANCHOR's manufacturing process would follow the quality control made famous by the US and UK-made products.
Quoting Martin, the CopperMill co-founder, "Our team has a passion for creating innovative and elegant products for everyday use. With years of experience working in industrial design for large organizations, KEYANCHOR is our first product to launch ourselves and we are excited to be offering it on Kickstarter".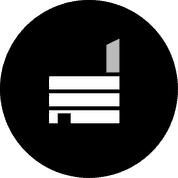 How can I participate or support the Initiative?
There are many ways by which you can support and participate the development of this ingenious keychain-cum-multitool.
The best support you can provide is by signing up and pledging your support on Kickstarter. There are many types of support possibilities from as little as $10 to $80.
And if you do not want to spend the money, you can still contribute to this initiative by sharing it with your social circle on Facebook, Twitter and Instagram.
For more information on how you can participate and contribute, check out the KEYANCHOR Kickstarter page
Final Thoughts
The KEYANCHOR multitool is a nifty little key organizer for every-day-carry (EDC) and your outdoor camping trips. Made with Titanium, this key organized would be available in two sizes – Small for 1-4 keys and Medium for 4-8 keys. It is designed to last a long time and weighs virtually nothing – the small sized key-chain weighs as little as 1-gram.
As we saw above, the KEYANCHOR is a true multi-tool that can act as a key organizer, bottle opener, screw driver and pry bar, among other things. And its unique anchor shape makes it an elegant item to carry with you.
We hope you would support this initiative. For any questions or queries, do not hesitate to reach out to CopperMill or by commenting below and we would be happy to respond back. Till next time, Happy Camping!
Related posts